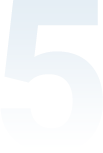 Activate, Track & Optimize
Once the setup has been completed, activate the campaign. Post-activation, it takes around two hours for the campaign to start delivering as it goes for an automated approval. In case the Ad campaign gets rejected, it may happen so due to multiple reasons. Please click here to check for some of the possible reasons for rejection.
Once the campaign is approved and is in delivery mode, depending on CPC/CPM bid, volume, targeting etc., the Dailyhunt Ads system will try to deliver the requirement.
Advertisers will be able to go through the detailed reports to understand the performance. Based on the daily & weekly reports, you can make changes to the campaign to improve performance by either:
Changing creative / messaging
Changing audience segments
Changing freq. & imp. Caps
Once you ensure that the overall targeting for the campaign is met, there is an option to implement a Thank You page / conversion pixel, to track the performance of the campaign as well. If someone wants to track end performance and get it mapped to all the reports, it's important to implement Conversion Pixel. Click Here to read more about how to implement pixels.